Nevada Halts Use of Rapid Coronavirus Tests in Nursing Homes, Citing Inaccuracies
Nevada has suspended the use of two companies' rapid coronavirus testing in nursing homes
Nevada has ordered its nursing facilities to immediately suspend the use of two rapid tests for the coronavirus, manufactured by companies Quidel and Becton, Dickinson and Company, after the tests' performance was found to be lacking, according to a directive issued on Friday by the state's department of health.
Both tests are portable, simple and speedy, producing results in as little as 15 minutes and bypassing the need to send samples to a laboratory. The tests, which were distributed to nursing homes around the country in August by the federal government, were initially welcomed as a solution to the months of delays and equipment shortages that had stymied efforts to use laboratory-based tests to curb outbreaks.
In September, an analysis by The New York Times found that the pandemic had so far claimed the lives of roughly 77,000 nursing home workers and residents — some 40 percent of the nation's known Covid-19 fatalities.
But a spate of false-positive results, in which the tests mistakenly designated healthy people as infected, triggered an urgent statewide order to discontinue use of the products "until the accuracy of the tests can be further evaluated," the Nevada document said.
In submitting their tests to the Food and Drug Administration for emergency clearance, both BD and Quidel stated in their applications that their tests had no false positives.
BD and Quidel's advertised accuracies are impressive, but "they're also the ones who made the test," and are more likely to use it correctly, said Dr. Valerie Fitzhugh, a pathologist at Rutgers University. When confronted with the messiness of real-world conditions, rapid tests like these might not pass muster, she said.
Shannon Litz, a spokeswoman for Nevada's department of health and human services, said in an email that the agency would be re-evaluating the test's performance before resuming their use. The decision had been made "in the interest of protecting public health," Ms. Litz said.
Shortly after the tests were rolled out across the state this summer, nursing homes began to report that people who had been evaluated by both the rapid tests and a more accurate laboratory test were receiving conflicting results. Whereas laboratory tests often rely on a highly reliable if slower technique called polymerase chain reaction, or P.C.R., that can detect very small amounts of coronavirus RNA, rapid tests like those made by BD and Quidel look for bits of coronavirus protein, or antigens, and more often make mistakes.
Among 39 positive antigen test results from both BD and Quidel, 23 were found by P.C.R. to be negative — an error rate of nearly 60 percent.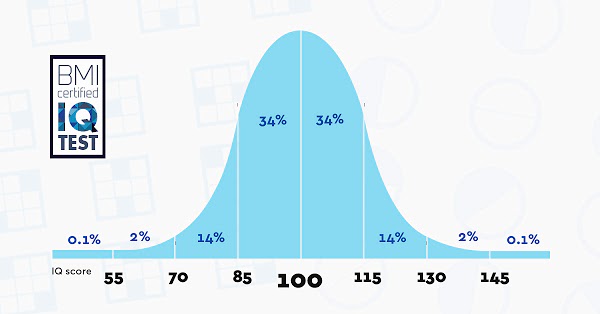 The results, which were collected from a dozen facilities where thousands of tests had been performed, prompted the state to pivot away from antigen tests to viral RNA tests such as P.C.R., according to the directive. Some nursing homes will also switch to another rapid test called Abbott ID NOW, which has been frequently used by the White House to screen visitors and staff in close contact with President Trump; this test, too, has produced unreliable results.
The number of tests evaluated in Nevada was small, and does not necessarily represent the performance of the antigen tests in other contexts. In communities where the coronavirus is more widespread, for instance, the number of true positives might exceed the number of false positives.
But Susan Butler-Wu, a clinical microbiologist at the University of Southern California, noted that Nevada's data could be emblematic of a larger issue: the off-label use of tests that are designed and validated for certain populations, but that are then administered to others.
Both BD's and Quidel's tests received F.D.A. clearance for use "within the first five days of the onset of symptoms." The instructions that come with BD's test have noted that "the performance of this test has not been evaluated for use in patients without signs and symptoms of respiratory infection and performance may differ in asymptomatic individuals."
In late August, the Department of Health and Human Services began requiring nursing homes to routinely test their residents and staff, including people without symptoms. Days later, the agency extended coverage under the Public Readiness and Emergency Preparedness Act to include screening for infections in asymptomatic people in nursing homes and other congregate facilities.
The measures were implemented to quash outbreaks among nursing home residents, who tend to be at high risk for infection and serious symptoms if exposed to the virus. But experts have repeatedly warned that in the absence of data demonstrating that the tests can accurately evaluate people with no symptoms, results should not be taken as definitive.
Nevada's recent testing woes reaffirm "why you can't take something that's approved for symptomatic use and apply it to an asymptomatic population," Dr. Butler-Wu said.
Lisa Sanders, director of media relations at LeadingAge, an association of nonprofit providers of aging services, said several nursing homes in other states had been experiencing issues with BD and Quidel's tests and reporting them to her organization and the American Health Care Association in recent weeks. Overall, false positives were rare. But more than two dozen facilities reported more than six discordant results — enough to "warrant an investigation," according to a September report by the A.H.C.A. and LeadingAge.
"There was an immediate effort to find out what's going on," Ms. Sanders said. Concern among her colleagues has been high, she added: "If the tests aren't working, what are you going to do?"
Peter Iwen, director of the Nebraska Public Health Laboratory, said facilities in his state had also collected data suggesting that BD's test, called the Veritor, yielded a concerning number of false positives. Once further results on these and other rapid tests become available, he added, "we may be shocked at how inaccurate the Covid-19 antigen tests are."
Quidel's rapid antigen tests have come under fire before. In August, a testing location in Manchester, Vt., reported a rash of false positives produced by the company's product, called the Sofia.
In response, Douglas Bryant, president and C.E.O. of Quidel Corporation, told reporters it was "highly likely" the errors had arisen not with the company's antigen tests but with the P.C.R. tests used to confirm them, which were "at risk of providing inaccurate results."
When contacted about the Nevada directive, Jeannine Sharp Mason, Quidel's director of marketing communications, said the company was aware of the situation and remained "confident in the accuracy of our rapid antigen tests." She added that Quidel was "engaging with the state" to "determine the root cause of the alleged discordance."
Asked to clarify whether off-label use could have prompted false positives, Ms. Mason declined to comment further, adding only that "nothing at this time tells us there is an issue with the product."
Kristen Cardillo, BD's vice president of global communication, said the company was aware of the situation in Nevada and was "conducting thorough investigations." She added that "based on the information in the directive and the total tests performed, we believe the rate of reported false positives is well within what we would expect for the BD Veritor System."
Representatives for the Department of Health and Human Services did not respond to requests for comment.
Concerns have also been raised about the ability of antigen tests to accurately pinpoint infections, especially if administered during a period when a person harbors low levels of the coronavirus. BD's test is advertised as having a false negative rate of 16 percent. Quidel's is just above 3 percent. The directive from Nevada's department of health did not report whether the negative antigen test results from nursing homes — there were nearly 3,700 such results — had been confirmed by P.C.R.
In a call with LeadingAge members on Monday, Adm. Brett Giroir, who has been leading the nation's testing efforts, said antigen tests were "clearly a lifesaving option," and for many facilities the best test available, given the delays, expenses and shortages that had plagued P.C.R. tests.
"It is perfectly acceptable for congregate care, particularly nursing homes, to use an antigen test, even if they are, quote, off-label," Dr. Giroir said in the interview. "Just because they don't have an authorization doesn't mean they're not good for it."
n response to questions about false positives, Dr. Giroir reminded LeadingAge members that in places where the coronavirus is scarce, false positives should be expected to outnumber true positives and do not necessarily invalidate the usefulness of a test. "That's a function of the way life is," Dr. Giroir said.
The halt to antigen testing in Nevada's nursing homes comes just days after health experts criticized the White House, which is now in the midst of a coronavirus outbreak, for a misguided overreliance on rapid testing. For months, officials used two products made by Abbott Laboratories, the ID NOW and the BinaxNOW, to test people without symptoms — another off-label use — while eschewing masks and physical distancing. In September, the White House also began distributing millions of BinaxNOW tests to communities across the country, including nursing homes around the country.
Dr. Geoffrey Baird, a pathologist at the University of Washington who recently received word of Nevada's pause, said he was worried that the growing number of infections at the White House might actually represent "the best case scenario." Other communities with fewer resources and less access to high-quality tests, he said, might fare far worse if an infected individual slipped through the diagnostic cracks.
Rapid tests certainly have their place in the pandemic, Dr. Butler-Wu said, but more data was needed before the products were distributed in large numbers. Given the stumbling blocks that have already appeared, she said, "can you imagine doing this on a national scale?"
Fuente de la Información: https://www.nytimes.com/2020/10/07/health/nevada-covid-testing-nursing-homes.html